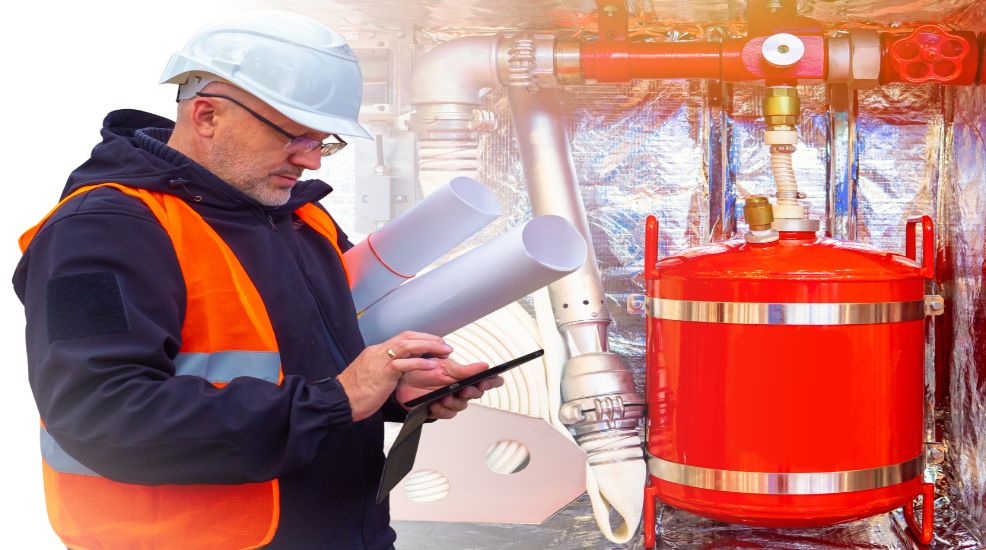 05 Apr

Fire Protection Specialist For Your Business: Things To Consider
Fire Protection Specialist For Your Business: Things To Consider
When hiring a fire protection specialist, procurement managers should keep a few things in mind. Procurement managers of national organisations may face difficulties in relation to fire prevention systems and equipment. They should not only examine the safety standards in each location, but they must also ensure that the systems and equipment are maintained and inspected on a regular basis so that they work as they should in the case of fire.
Selecting a fire safety company with appropriate operating experience, technological competence, and licences is critical for legal, safety, and ethical reasons. Compliance may be jeopardised without authorised credentials, putting lives and property at risk.
Paul Riley, founder and CEO of My Fire Safety, lists the following considerations that building owners and managers should keep in mind.
Complying with an extensive list of regulations, as well as varying requirements, can cost a lot of money in a short period of time. When choosing a fire protection service, however, it's unwise to choose a contractor only on the basis of pricing since it might mean sacrificing best practices and compliance putting the company at risk of sanctions. Indirect expenses such as liability and harm to a company's image or brand may also come from non-compliance of fire safety.
Fire risk management and mitigation: Companies should not scrimp on fire risk assessments by neglecting to rectify any flaws or non-compliance suggestions. Noncompliance puts lives at risk, and there are harsh consequences if it is discovered that the company does not have compliant fire safety equipment and systems in place in the case of a fire emergency.
Verify Providers Are Properly Resourced & Licenced.
With a growing number of start-up fire safety ventures entering the field, procurement managers must ensure that these companies are adequately manned and are in possession of the required licences when selecting a fire service provider. While a fresh wave of new businesses may serve to maintain the sector competitive and flexible in terms of providing service to clients, the growing degree of compliance might put small fire protection enterprises under strain, prompting them to take shortcuts, compromising compliance.
A lot of smaller businesses are ill-equipped to handle the demands of national, large-scale clientele, therefore they will contract out the work to national firms. Outsourcing, on the other hand, is problematic in the fire safety business since the contractor often cannot oversee what is occurring on a local level, which can lead to a breach of compliance.
Licensing varies by business type, and some providers, sadly, may not have all of the required licences. This is something that has to be addressed throughout the procurement process. You should always choose a fire safety company that has all of the necessary licences or certificates, as well as personnel that is appropriately trained and certified in the duties that they will be performing.
FIRE STRATEGY – ARE YOU ACCOUNTABLE? SPEAK TO AN EXPERT
Consider The Legal Consequences.
Consider the legal consequences of compliance when choosing a fire protection company: Think about how irresponsible actions may affect your organisation and the danger that non-compliant fire systems pose. An investigation of a company's regulatory activities, prosecution, and conviction via settlement or trial may be very expensive in terms of legal fees and fines, not to mention damaging the company's image.
Cutting corners on compliance is just not worth the risk, therefore procurement managers should examine their compliance programmes by conducting a fire safety audit and upgrading their protection measures as needed. Always choose a reliable fire prevention company with the necessary public liability and professional indemnity insurance. The Regulatory Reform (Fire Safety) Order 2005 is obliged by a strict code of practice that includes public liability and professional indemnity insurance.
The Necessity Of Visibility.
For national organisations with several locations, having complete visibility of each site's compliance requirements is critical.
Businesses should be practical about fire safety standards, given the possibility that they would be occupying premises of varied ages, each with its own set of fire safety needs and systems to maintain. However, while regulations outline how to do so, keeping up with each building's needs, approaches, and procedures may be challenging. A professional fire prevention expert can provide vital guidance in this situation.
Everything from egress paths, emergency lighting, exit lighting, sprinkler head clearance, and power supplies are checked and logged, with notification alerts when something needs to be addressed. Using a digital compliance portal to keep track of national compliance requirements for individual sites can ensure nothing is overlooked. Support for continuous compliance may be combined with proactive fire safety training, which is especially beneficial for multi-national clients with several locations to handle.
D.S.E.A.R – DANGEROUS SUBSTANCES AND EXPLOSIVE ATMOSPHERES REGULATIONS. SPEAK TO AN EXPERT

Critical Steps in a Fire Risk Assessment:
Designate internal safety officers.

Inspections of equipment and buildings should be done on a regular basis.
Create employee training and awareness campaigns.
Formalize your fire safety procedures and plans.
Think about the dangers.
Take the necessary steps to address the risks that have been identified.
Ascertain that buildings comply with all applicable codes and regulations.

Conclusion
As more businesses reopen after being closed due to the pandemic, now is more important than ever to ensure that fire protection systems are compliant. Premises must continue to be inspected and maintained to make sure that they are performing as intended and for the intended reason.
Unsure if your business is compliant? My Fire has years of expertise assisting building owners and managers in meeting fire safety responsibilities. Contact My Fire Safety at for more information.
Dangerous Substances and Explosive Atmospheres Regulations 2002 (DSEAR) click here.
If you would like to arrange a free fire risk consultation, contact us
My Fire Safety. Co-Space, 25 Town Square,
Stevenage, SG1 1BP. 0800 999 11 25